Premier's high-performance cabinetry includes features and interior options not found in other outdoor products. Here are just a few of the things that set us apart: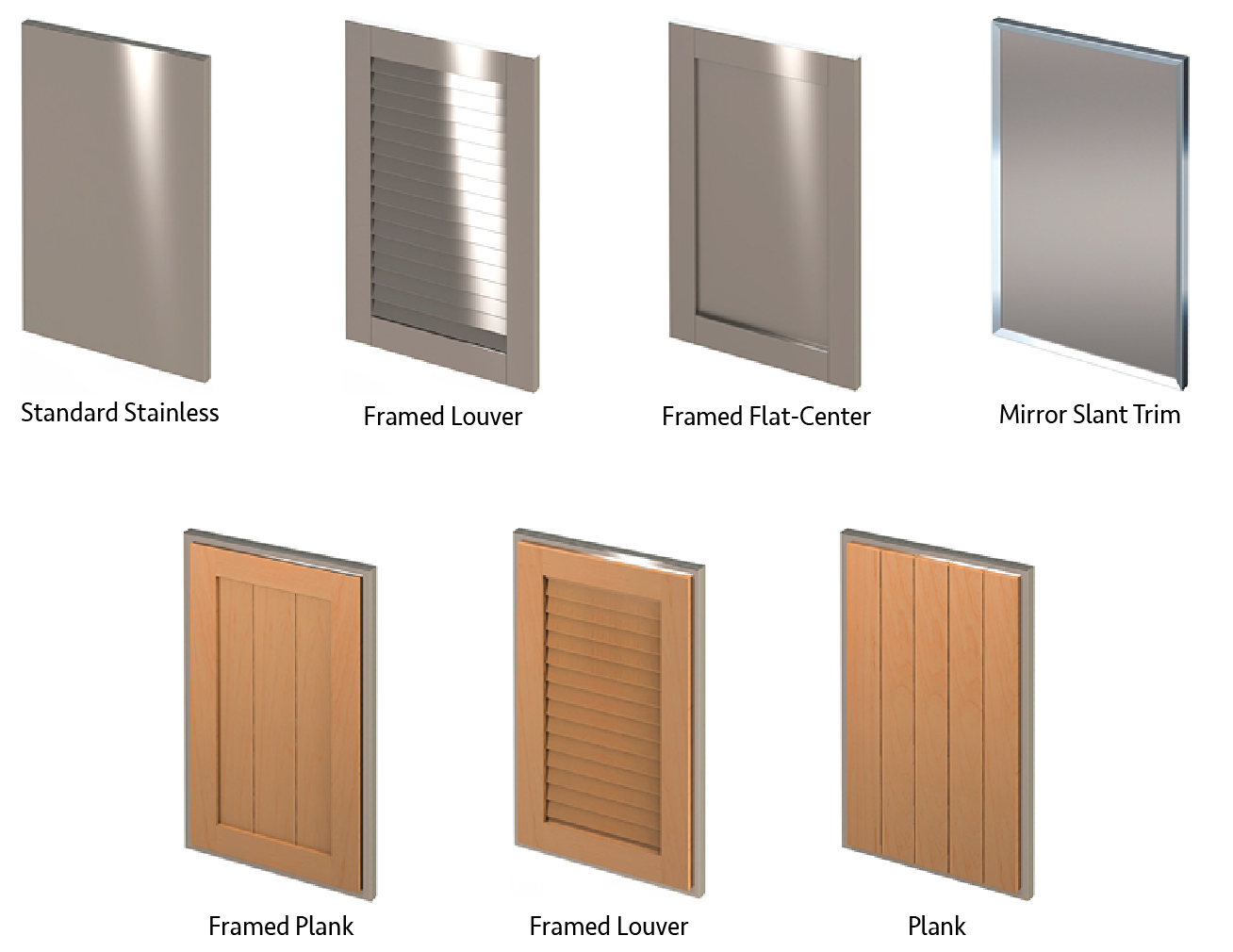 Stainless Steel
& Wood Door Styles
Stainless Steel doors are available with either a Brushed or Powder Coat finish. Our wood doors, which are inserted into a metal frame, are available in African Teak in a choice of colors. Metal frame finish options on the wood doors are Brushed Stainless or Powdercoat.
View Door Style Gallery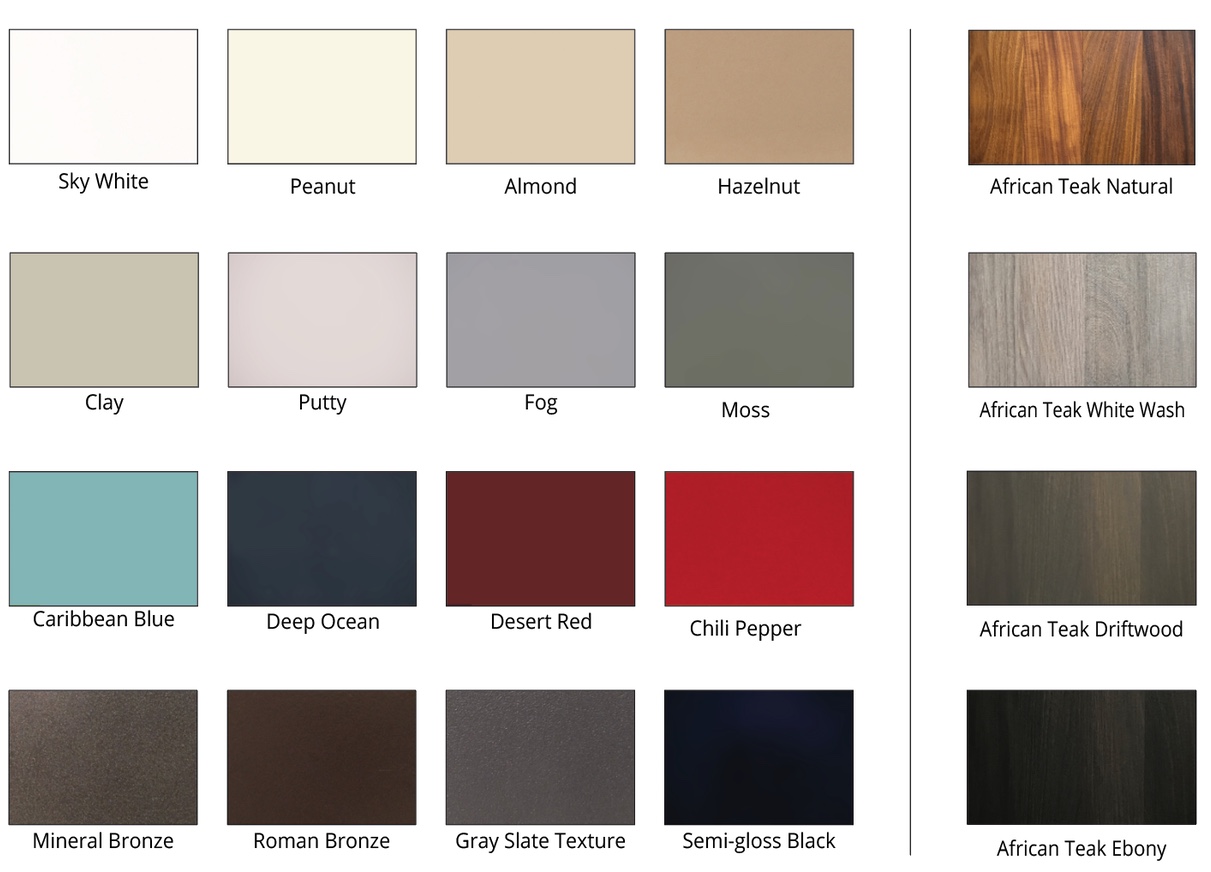 Powder Coat &
Wood Finish Options
Premier offers 16 Powder Coat and 4 Wood Finish options as part of our standard palette; however, there are many additional color choices for both powder coat and wood.
Because color shows up differently on computer monitors, all colors should be viewed as a representation of the finish and should not be used for final selections. A sample must be ordered
While we use the best finish and materials on the market, we cannot control the natural process of how wood and color react when continuously exposed to sunlight and the elements. Cabinet installation in a fully or partially covered space will further extend the original beauty of your wood and finish selections.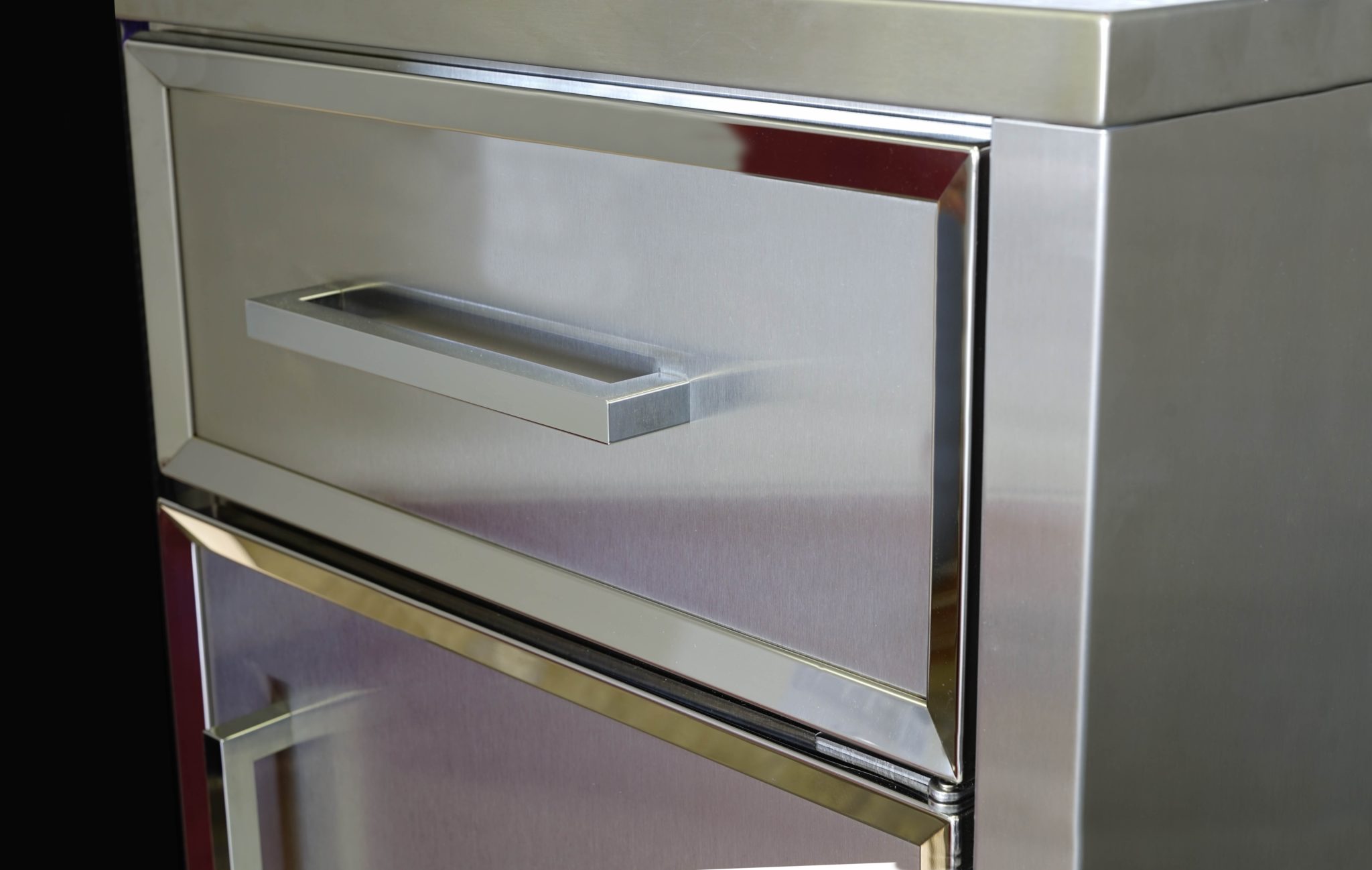 Polished & Brushed
Stainless Combination
A slant edge detail in polished stainless steel, brings a sophisticated sparkle to this door and drawer style. Creating subtle contrast is the brushed stainless steel center panel.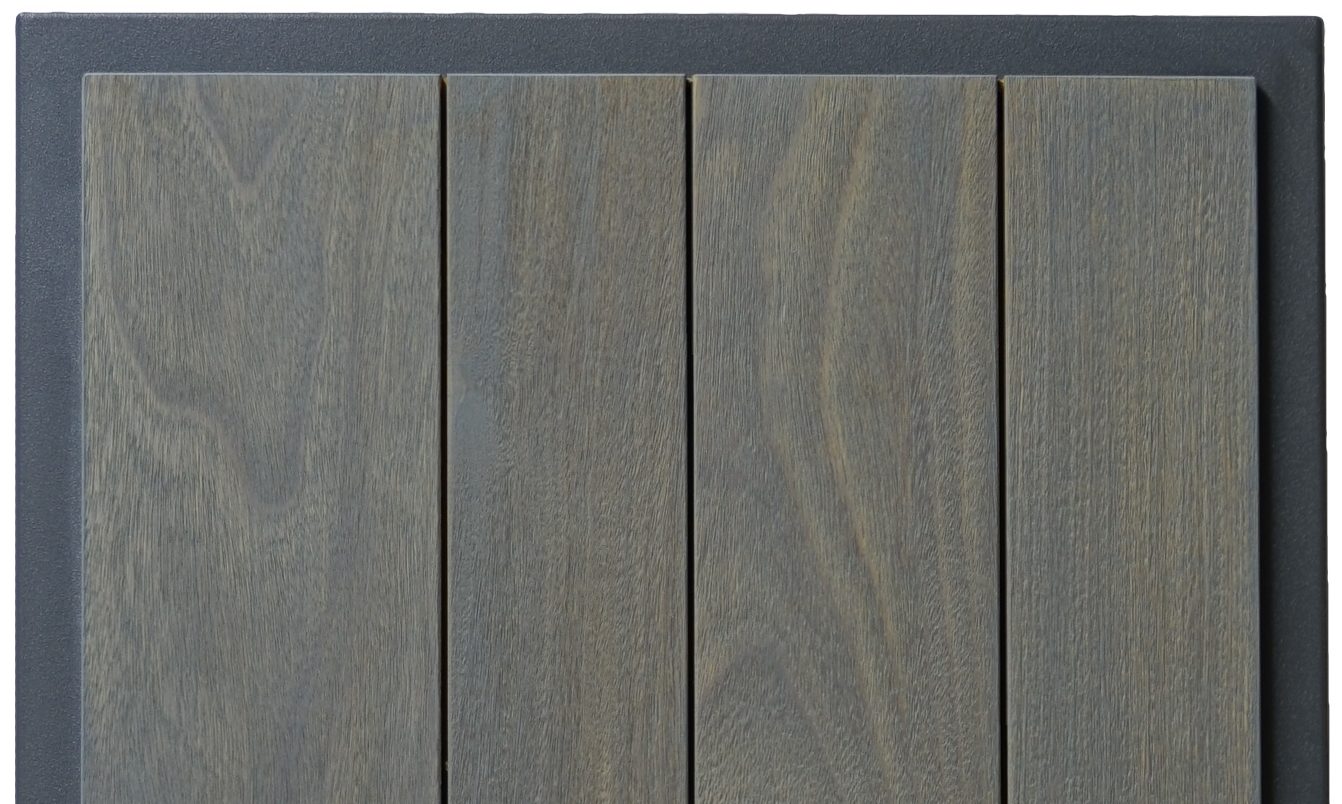 Textured Powder Coat
Gray Slate Texture and Chestnut Texture are our textured Powder Coat colors. Available on all stainless and wood framed doors, this fine texture with matte finish creates an elegant look.
Shown Left: Gray Slate Texture and African Teak Driftwood
Cabinet Construction Details
Attention to detail is the difference between something good and something great. Our construction details provide the best possible solution for great product performance and long-term durability.
Click on the images to learn more about our unique features.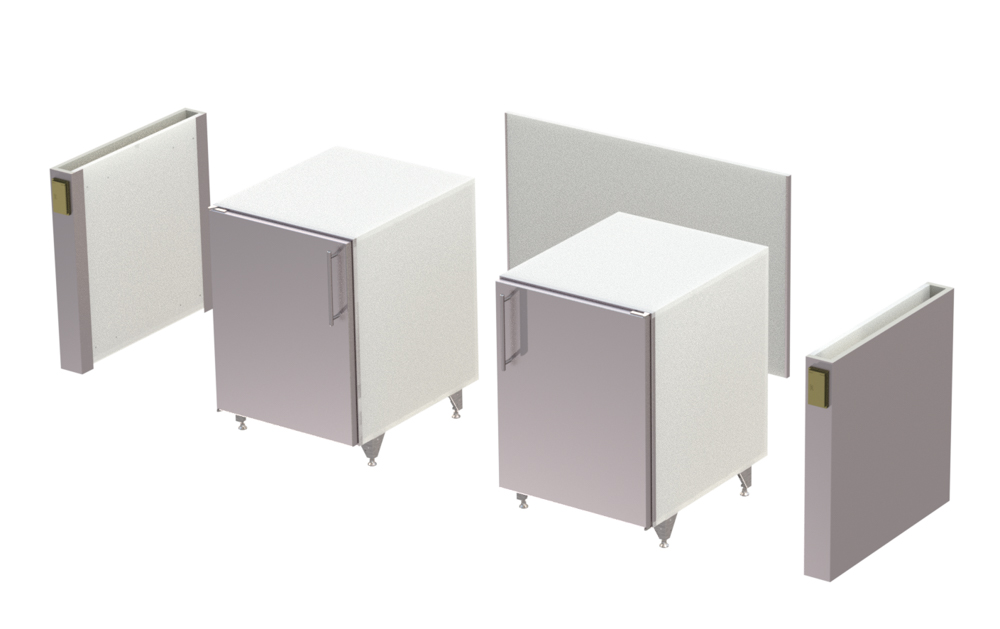 Cabinet Installation
With Premier Outdoor Cabinetry you have various installation options. Cabinetry can be free-standing, placed against an existing wall, or set into a masonry structure. Free-standing cabinets are designed to have applied End and Back Panels.
More reasons to choose Premier Outdoor Cabinetry
Made in the USA
Skilled craftsmen
Industry-recognized service
Expert engineering
Superior product design
Specialty cabinets
Custom sizes
Custom colors
Interior accessories
Resources
The PDFs below can be downloaded and are formatted for easy printing.