We Love to Spend Time Outdoors
As a result, our homes are expanding to include outdoor living and entertaining spaces.
Function has become an important aspect of those spaces and kitchens are now an integral part of the plan.
Watch our video below: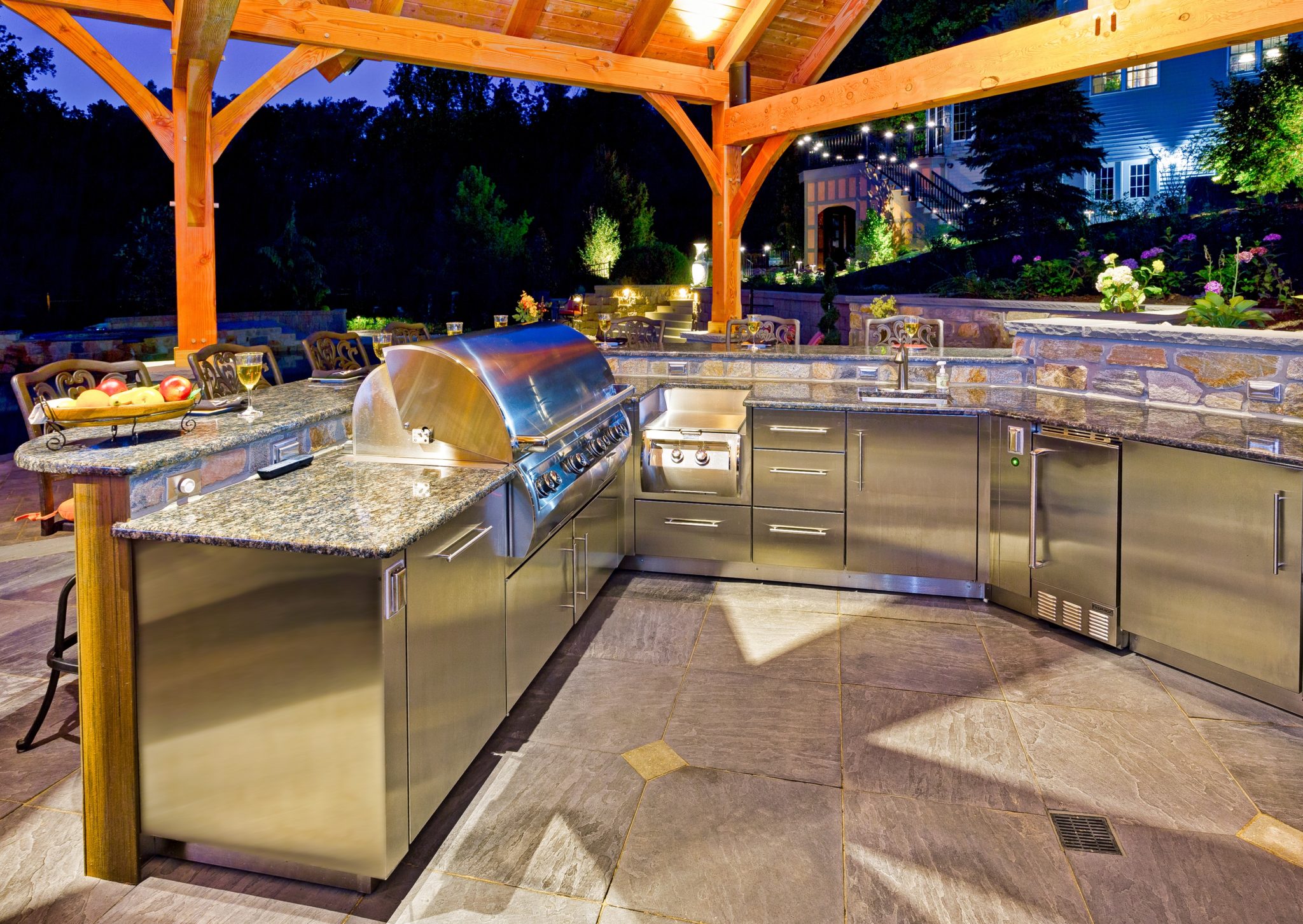 Without a Doubt the Perfect Product
Premier's Outdoor Cabinet Collection is the perfect product for designing a beautiful and durable outdoor kitchen. Our high-performance cabinetry is loaded with features and benefits not found in other products.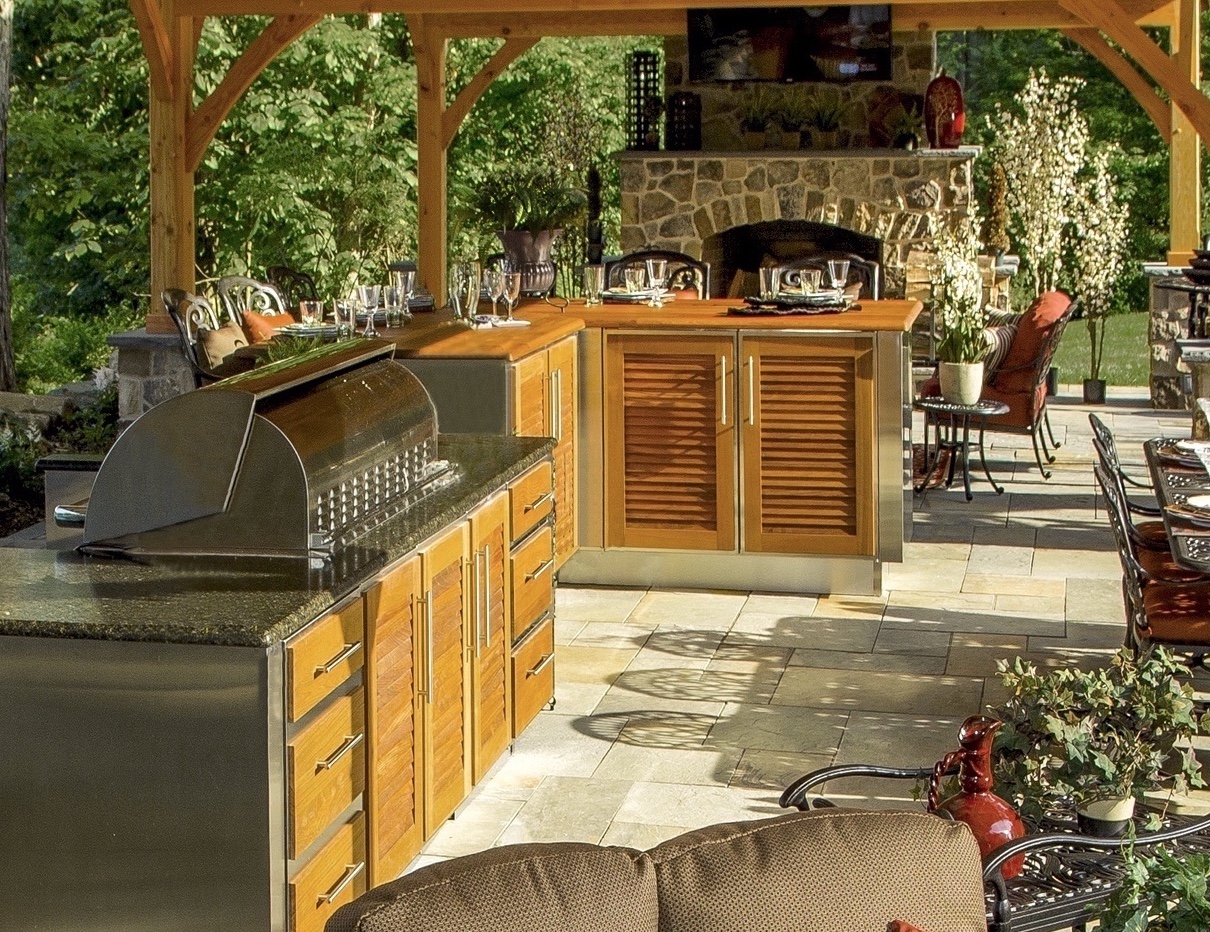 Beautifully Made and Durable
Crafted in the tradition of fine cabinet making, our cabinetry brings a sophistication and performance that is unmatched in the industry, while meeting the demands of an outside environment.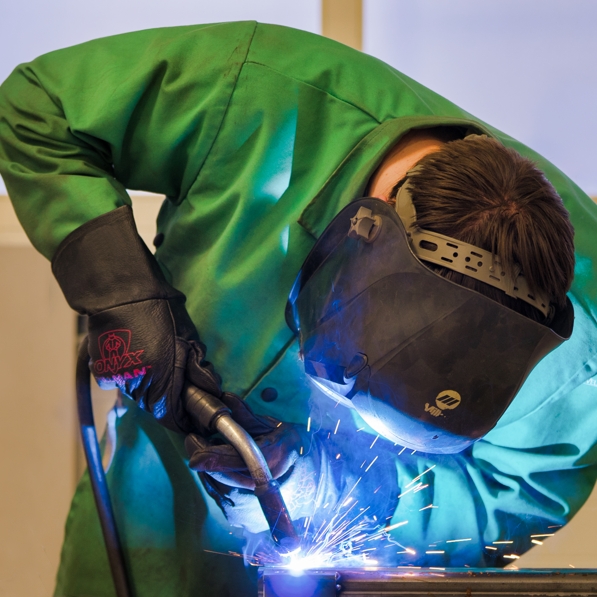 Smartly Engineered
Materials and design combine to create one-of-a-kind cabinetry. A waterproof thermoplastic cabinet case is married to a stainless steel face frame. The face frame includes a continuous gasket which creates a watertight seal to the back of the door. The result is a product that is waterproof, weather-resistant, insect and varmint proof, easy to clean and resistant to physical abuse. We don't know of another cabinet on the market with these product attributes.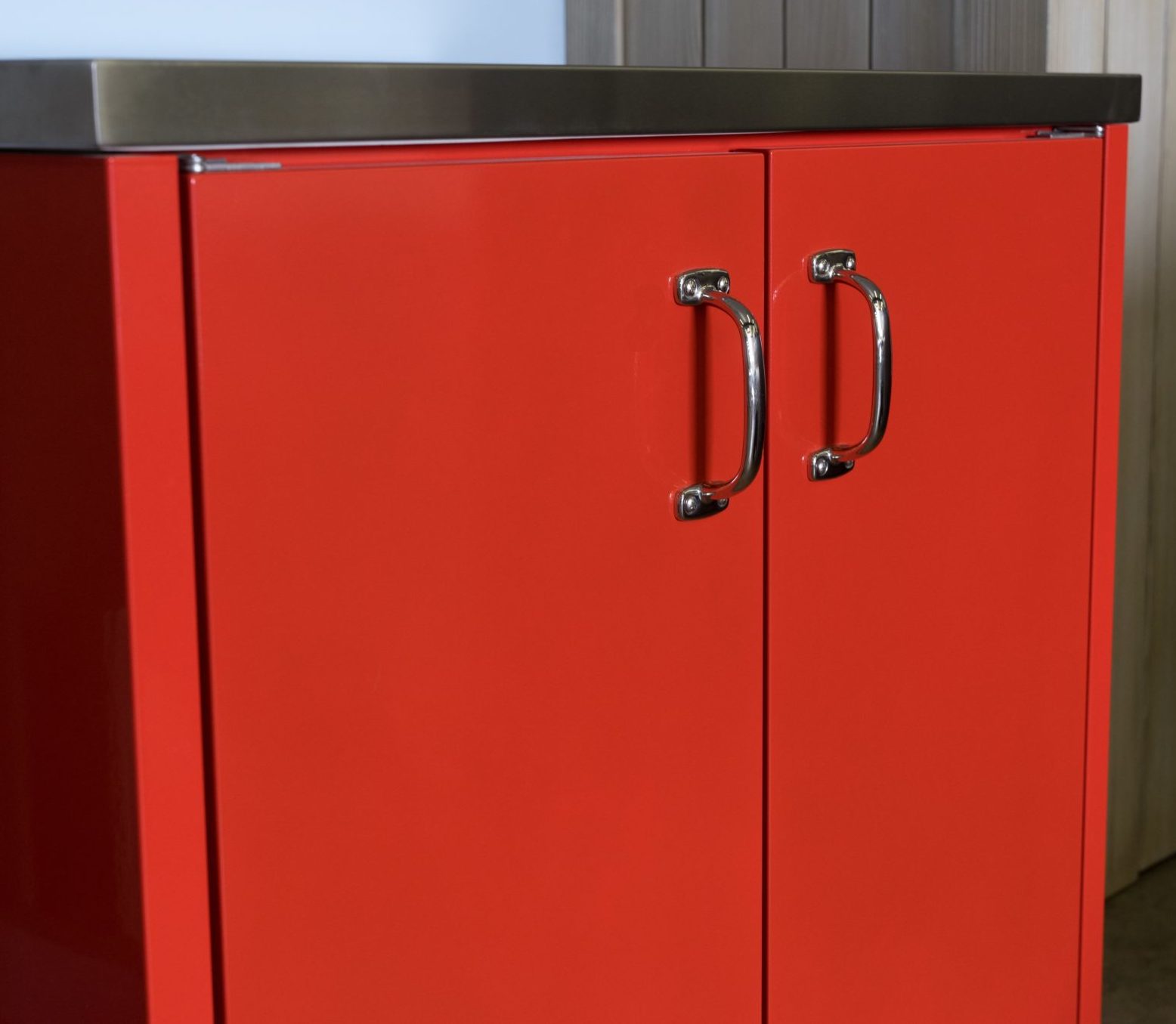 State-of-the-Art Materials
Stainless Steel, Powder Coat Colors and Textures, and a variety of Decorative Hardware options are included as design choices offered by Premier.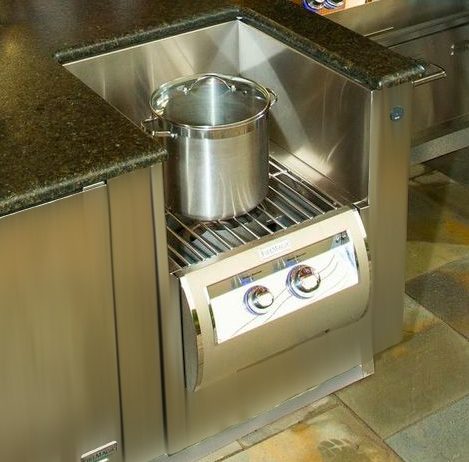 Specialty Cabinets
It's not just about the grill any more. Today's outdoor kitchens also incorporate power burners, warming drawers, and even a microwave. For spaces that don't have natural gas, we have a specially designed propane tank cabinet. With solutions for all your appliance and component needs, Premier Outdoor Cabinetry is the perfect choice.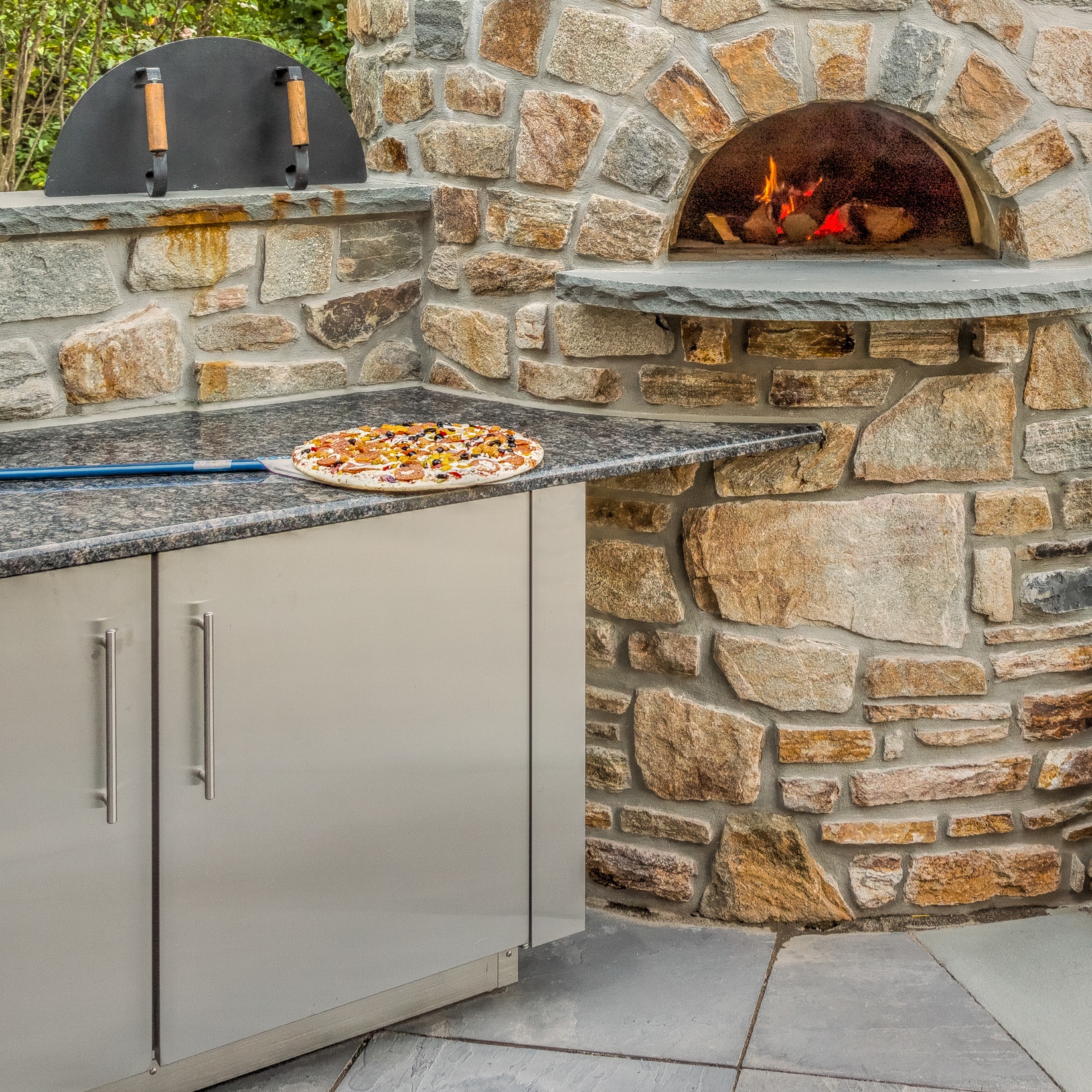 Design Solutions
& Custom Options
Pre-engineered products are ready to order right out of the book. Choose from our standard cabinet sizes, wood, metal, or powder coat finishes and our various door options to create unlimited combinations of style and design. Custom options, finishes and sizes are also available, just let us know what you need.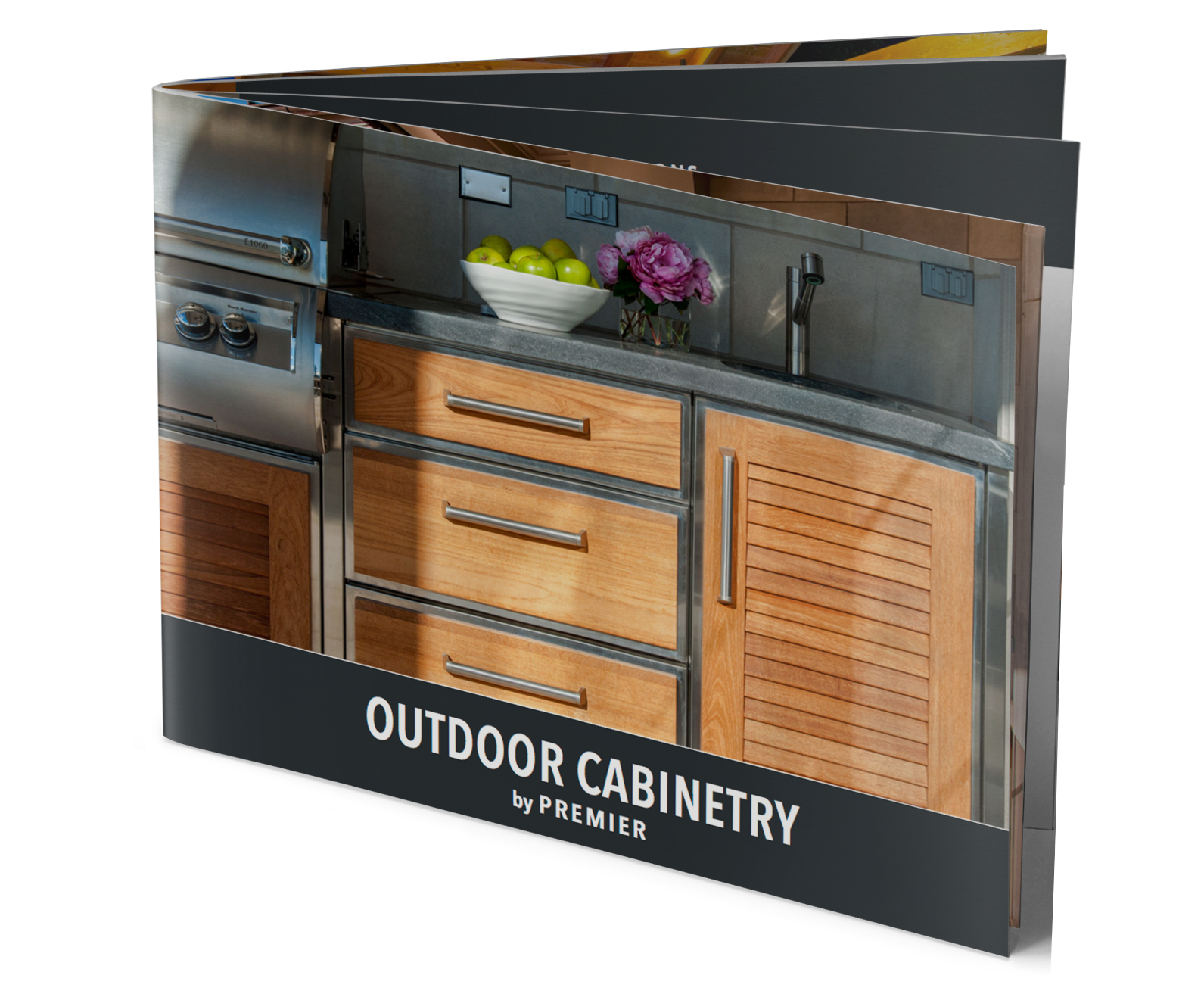 Download our Brochure
Our 16-page brochure showcases project images, features and benefits, and our collection of powder coat and wood finish options. View below or call us for a printed version.
View Brochure