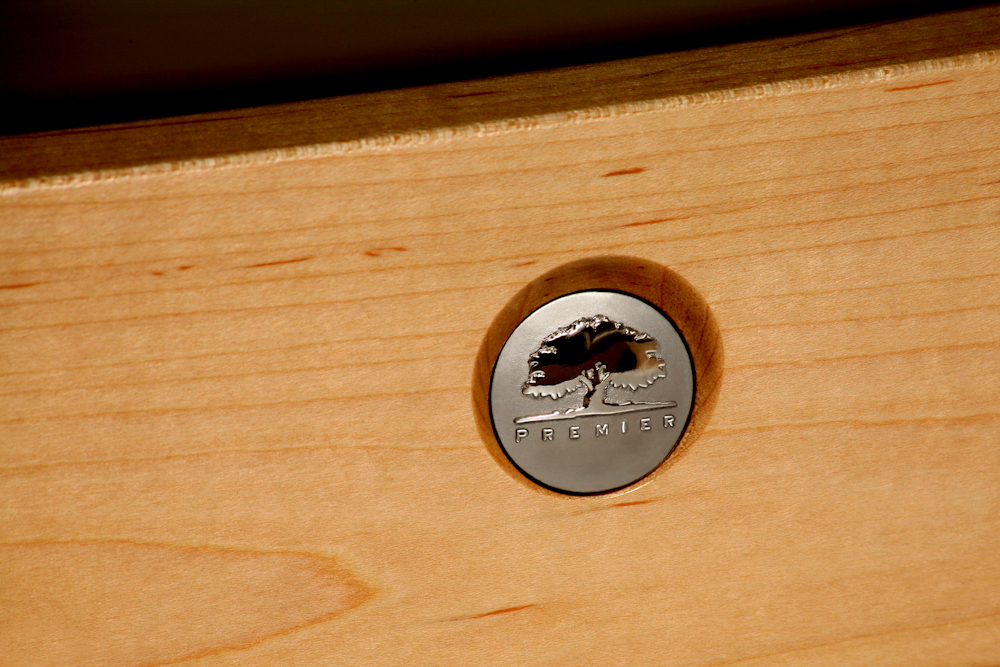 Premier Custom-Built Cabinetry will repair or replace, at Premier's sole discretion, products that prove to be defective in workmanship or material as long as the original purchaser owns the home.  The warranty period begins at the date of product delivery to the residence and is expressly limited to the warranty terms listed below. This warranty applies to the original purchaser and is not transferable.  Items not specifically listed in this warranty are not covered.  No other expressed or implied warranties are applicable. The Customer's right to repair or replacement of warranted products are the exclusive remedies set forth in this warranty. To exercise your rights under this warranty, you must first contact the Premier Authorized Designer from whom you purchased the product. If it is impossible or impractical to notify the original Authorized Designer, please contact:
Premier Custom-Built Cabinetry
110 Short Street
New Holland, PA  17557-1515
Phone (717) 354-3059 : Fax (717) 354-3120
Email: contact@premiercb.com
What the Manufacturer's Warranty Covers
Cabinetry, Wood Tops, Moulding and Millwork: The warranty covers workmanship and material defects that will be repaired or replaced at Premier's sole discretion.   This includes cabinet casework, front frames, doors, drawer fronts, drawer boxes, interior accessories, architectural mouldings and interior millwork.
Finish and Coatings: Repair or replacement of finish or coatings, determined by Premier, that do not meet product specification standards for durability.
Mechanical & Decorative Hardware: Replacement of door hinges, drawer slides and decorative hardware having material and or workmanship defects.
What the Manufacturer's Warranty Does Not Cover
Non-Residential Use: Damage or costs associated with items not used within the interior of a residential home are not covered under this warranty.
Improper Care, Use, and Storage: Damage resulting from care, use and storage not conforming to Premier's Use and Care Guide will not be covered under this warranty.
Seasonal Changes: Seasonal and or climatic movement of wood products, due to changes in relative humidity, is a normal process and is not considered a warranty issue.
Accidents, Abuse, Normal Wear & Tear: Damage resulting from accidents, negligence, abuse, misuse or normal wear and tear including, but not limited to stains, burns, cuts, gouges, smoke discoloration, dents, scratches, scuffs, watermarks and pet damage are not covered under this warranty.
Product Modifications: Damages caused by electrical, plumbing, HVAC, Audio/Video components and accessories other than those provided by and installed per Premier's specifications are not covered by this warranty
Consequential or Incidental Damages: Premier Custom Built, Inc. will not be liable for consequential or incidental damages including, without limitation, damage to the purchaser or to any third party.
Labor And Freight Costs Associated With Product Removal, Repair, Disposal and Reinstallation
Changes In Color: Changes in wood, stain, glaze and or paint colors due to time or exposure to sunlight are not covered under this warranty.
Your Warranty Rights
This warranty gives specific legal rights.  Other rights may apply depending on the state of residence.  Except for such other rights, the terms, limitations and exclusions provided under this warranty define the limit of responsibility for Premier Custom-Built Cabinetry