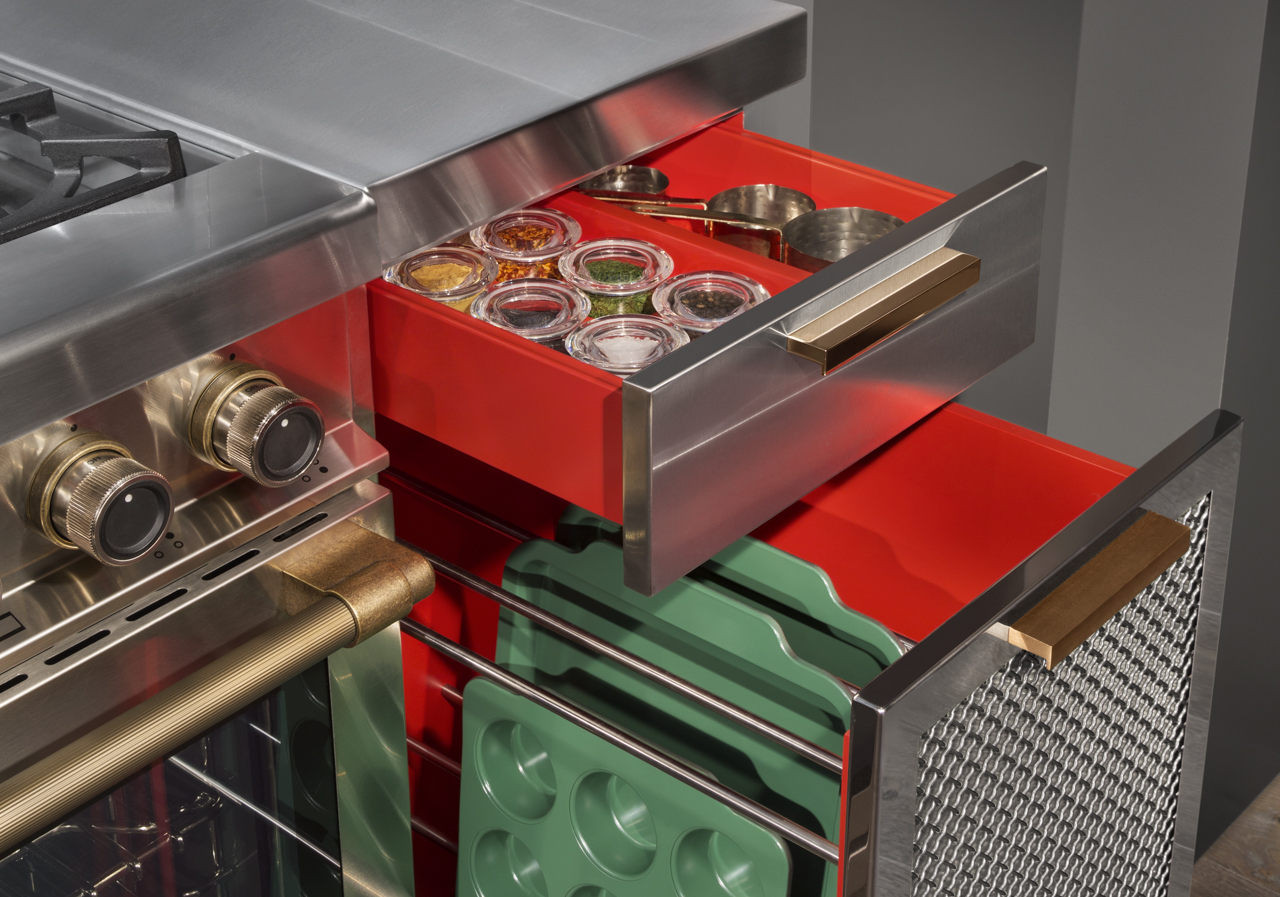 With a broad range of custom interior accessories, we have storage solutions for every room in your home. From spice inserts and cutlery to jewelry dividers and closet organizers, our accessories are beautifully crafted and always stylish. Below are just a few examples of the many interior options available to you!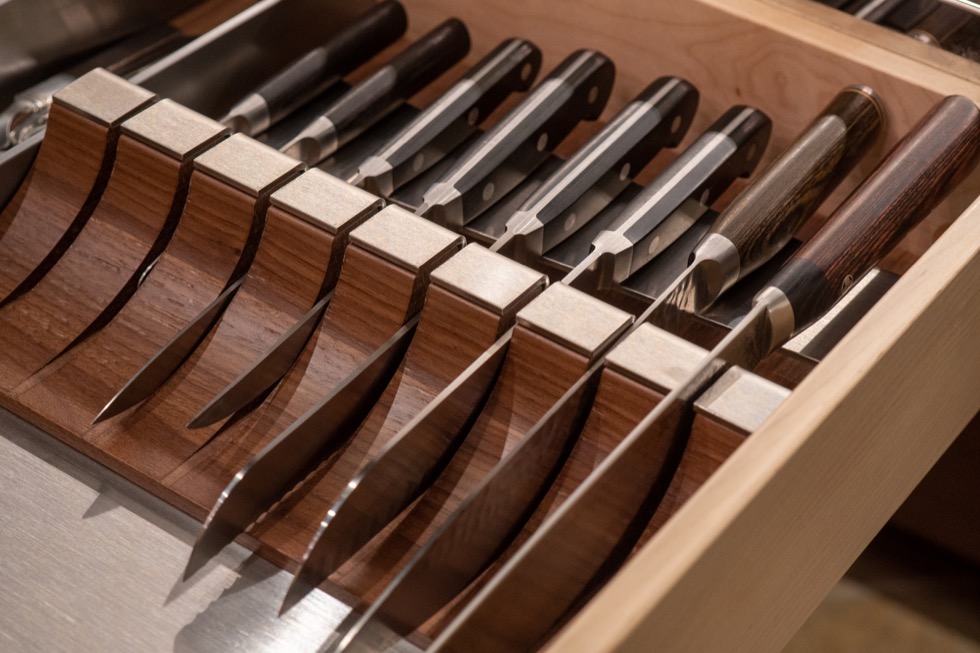 Designed with a combination of brushed stainless steel and solid wood, Premier's knife block features a handle support to keep all knives level.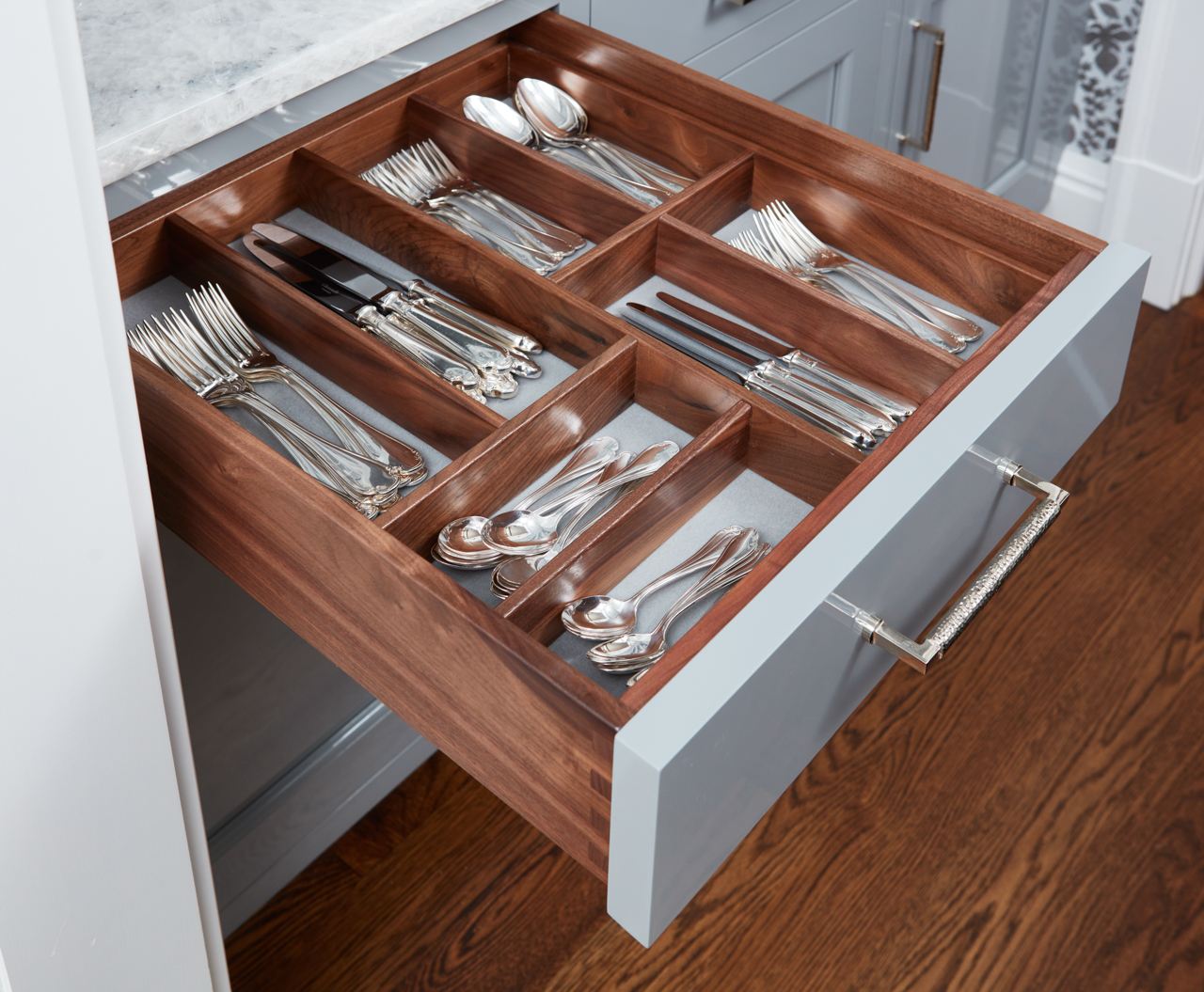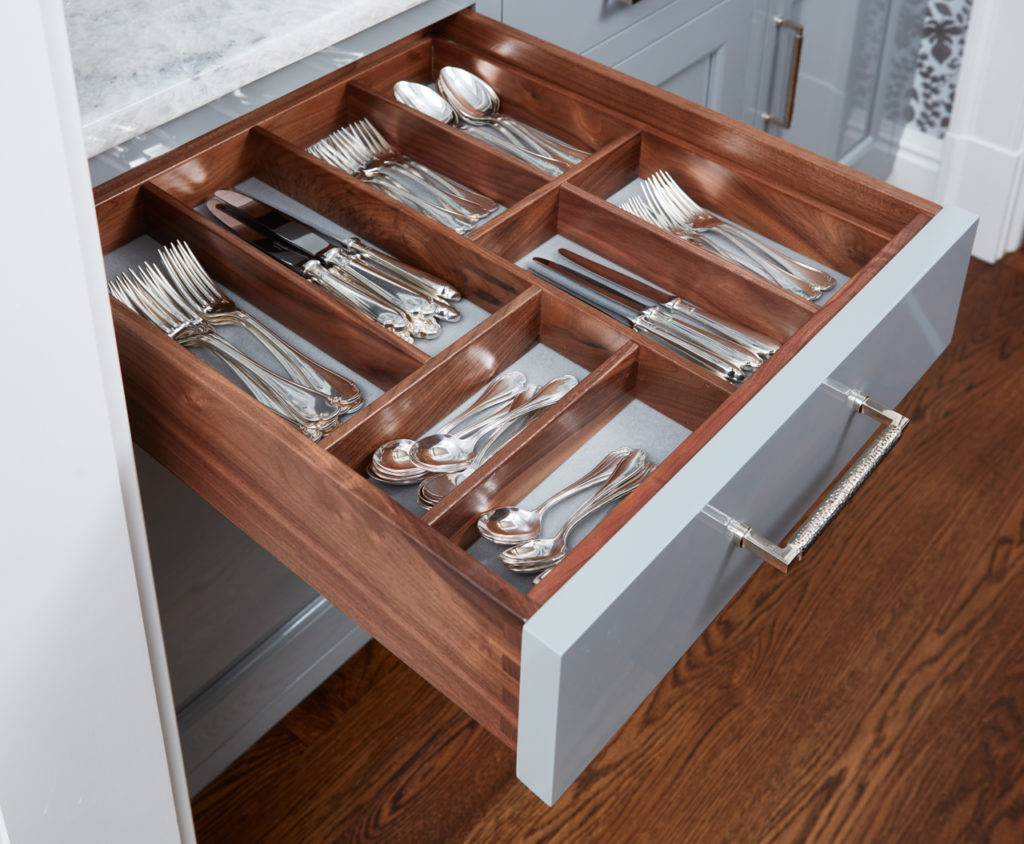 Walnut interior with matching custom cutlery divider. Designed specifically to the customer's specifications.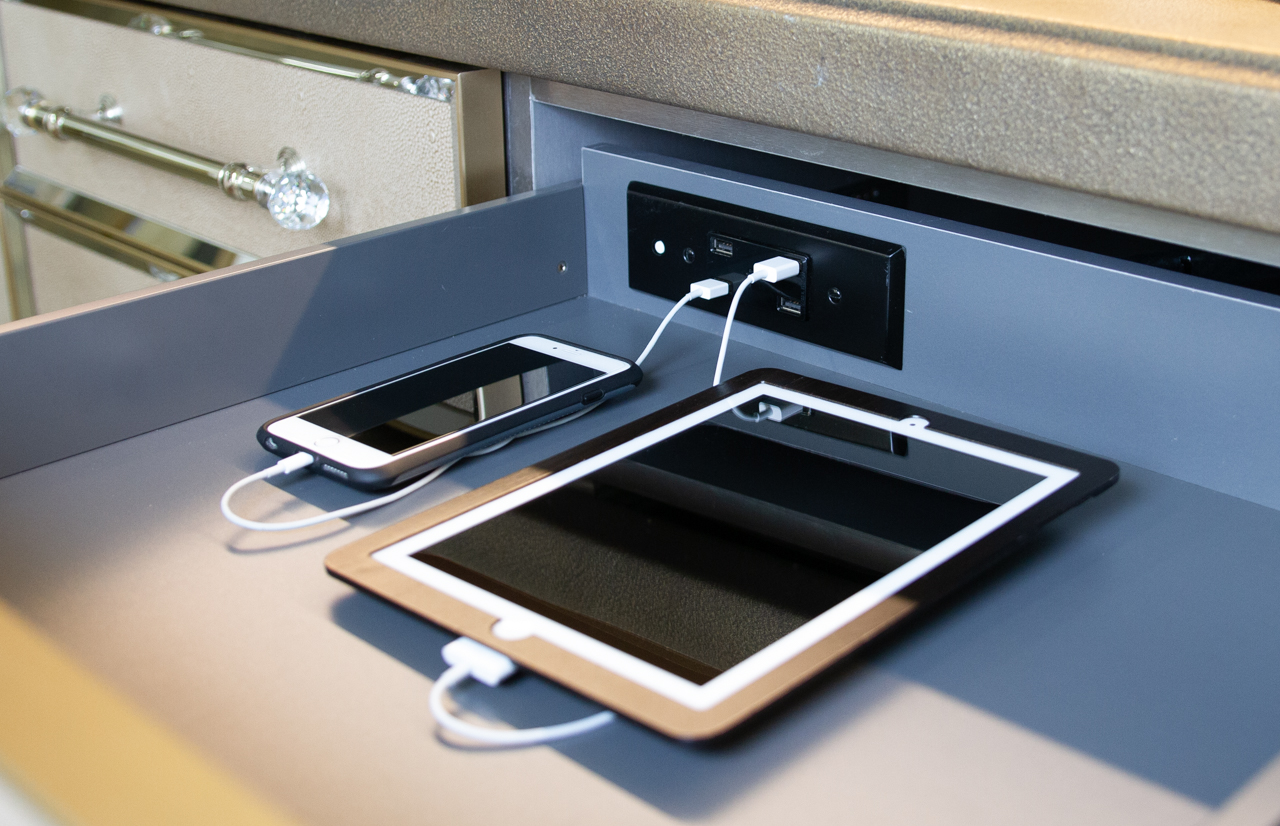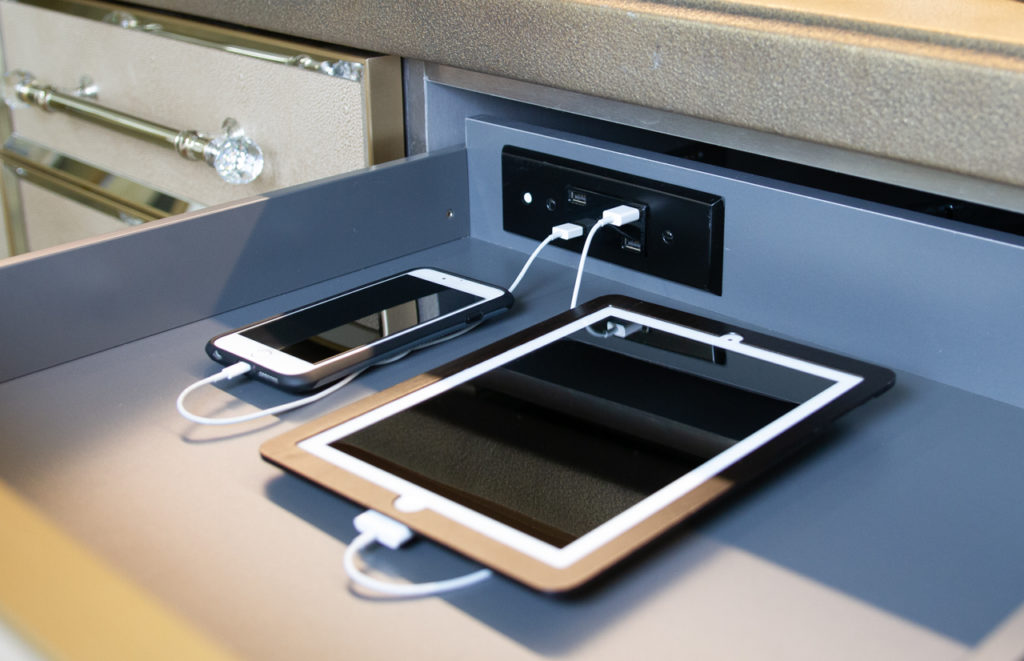 Docking drawers keep your devices charged and your countertops uncluttered.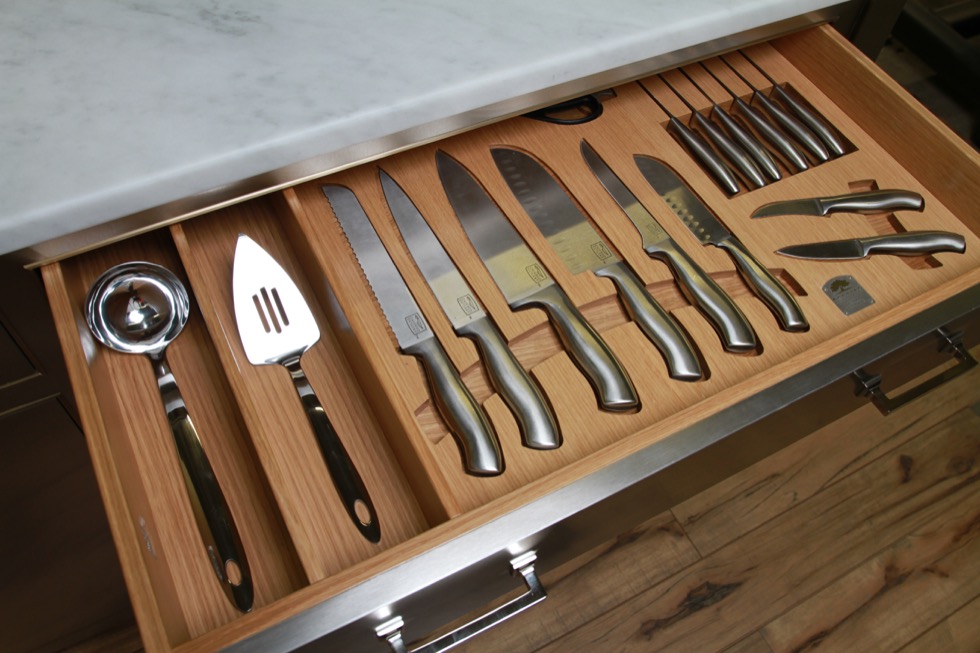 Custom inserts can be designed to perfectly fit your silverware, knives, and cooking utensils.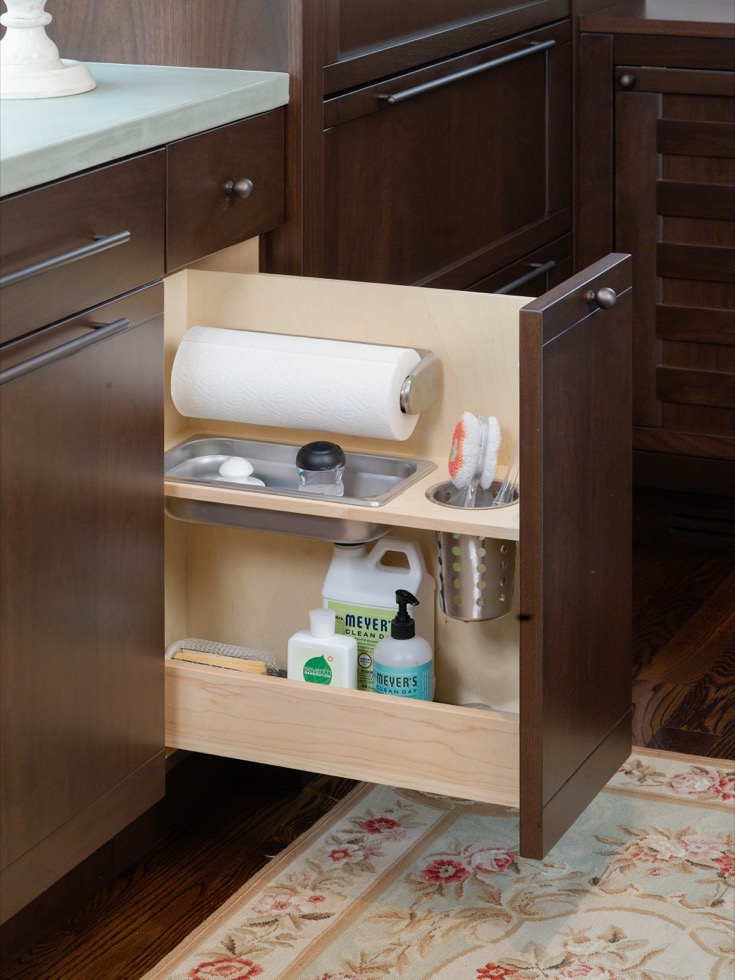 Specially designed pullouts allow for easy access to many items such as sink and cleaning supplies. A floor liner, soap pad bin and paper towel holder are just a few items that can be included.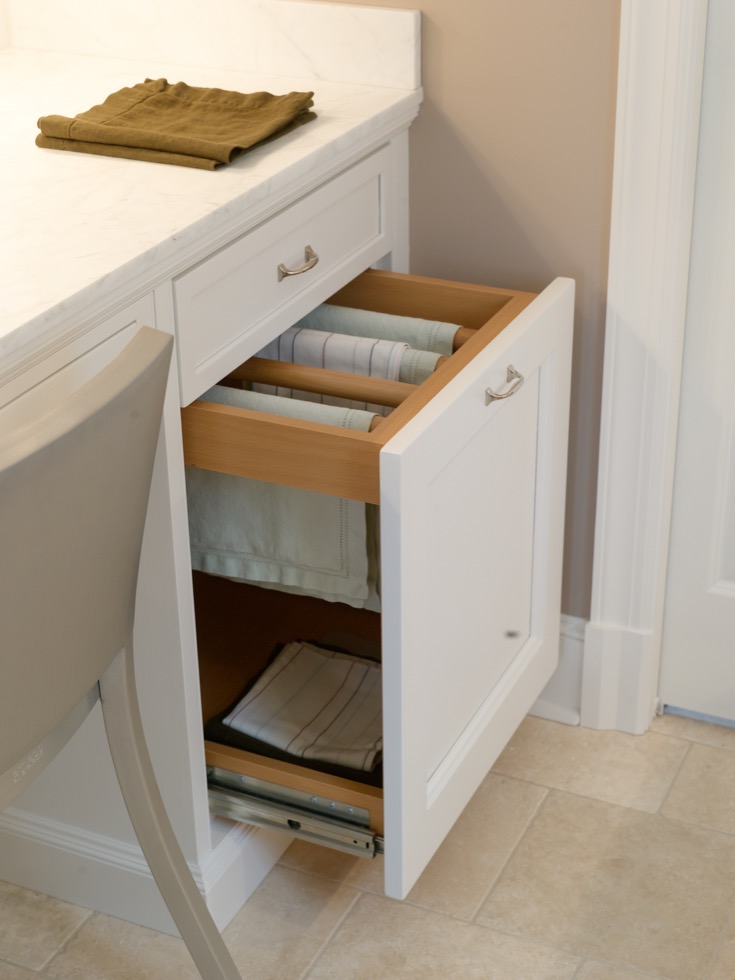 Pullout linen storage is designed to keep napkins and table cloths wrinkle free.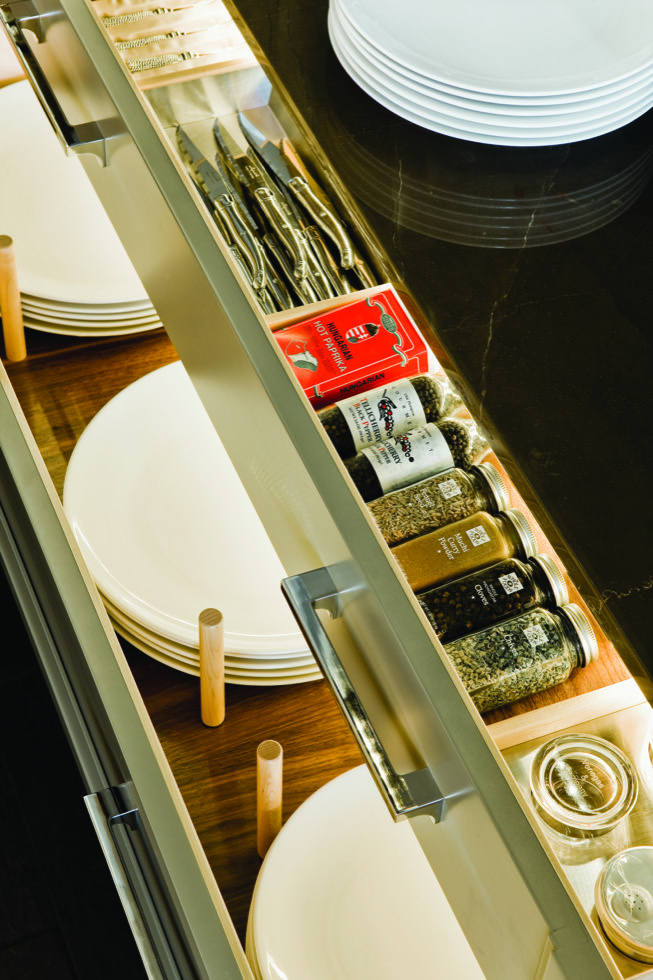 Many spice, utensil and plate storage options are available to satisfy the client's expectations.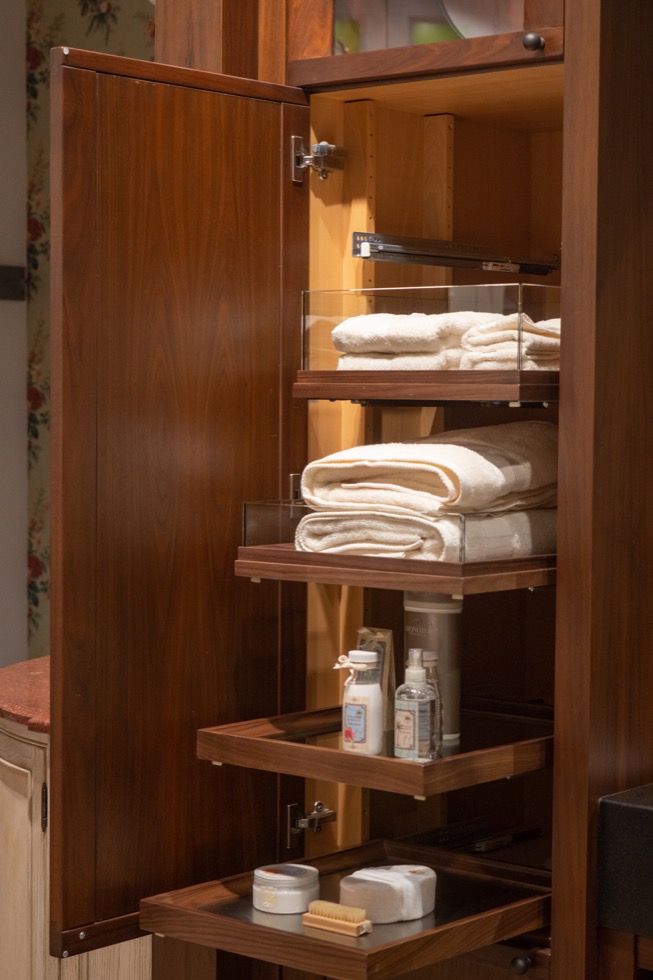 Bathroom cabinets get an upgrade with the inclusion of adjustable roll-out shelves and trays. The roll-outs are glass with a walnut floor, while the top tray has a glass floor, and the bottom tray has a stainless steel floor.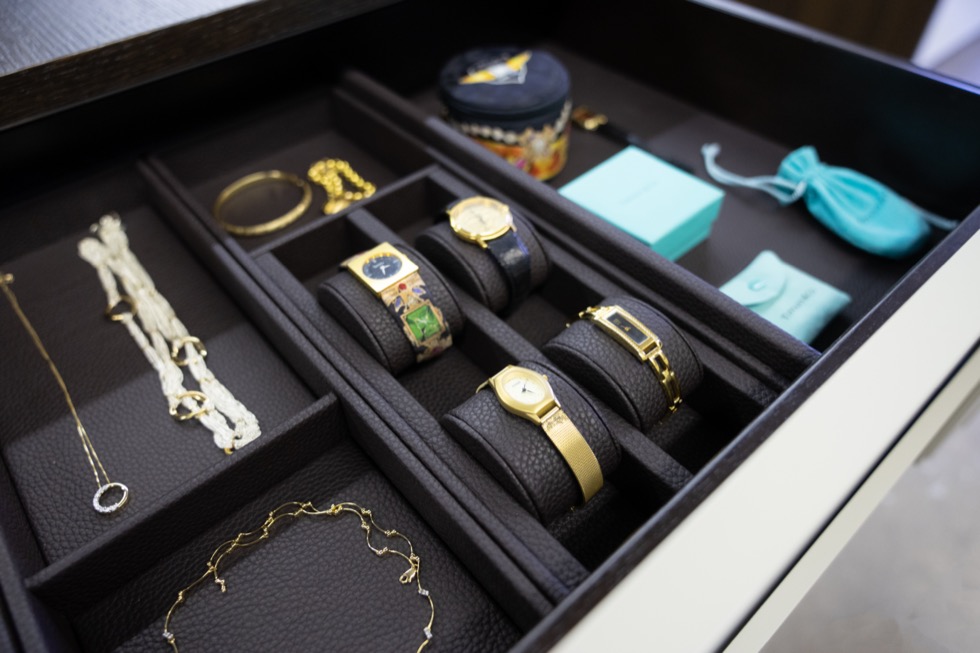 Soft leather compartments are customized for either his or her jewelry and watches.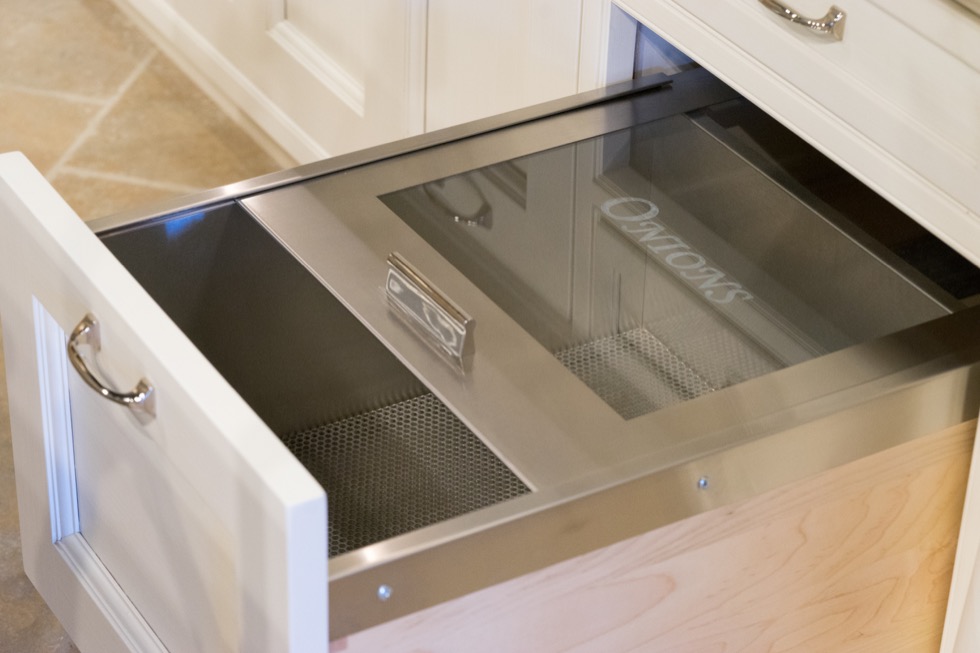 Vegetables can be stored in our stainless steel vegetable bins with either a solid or perforated floor for air flow.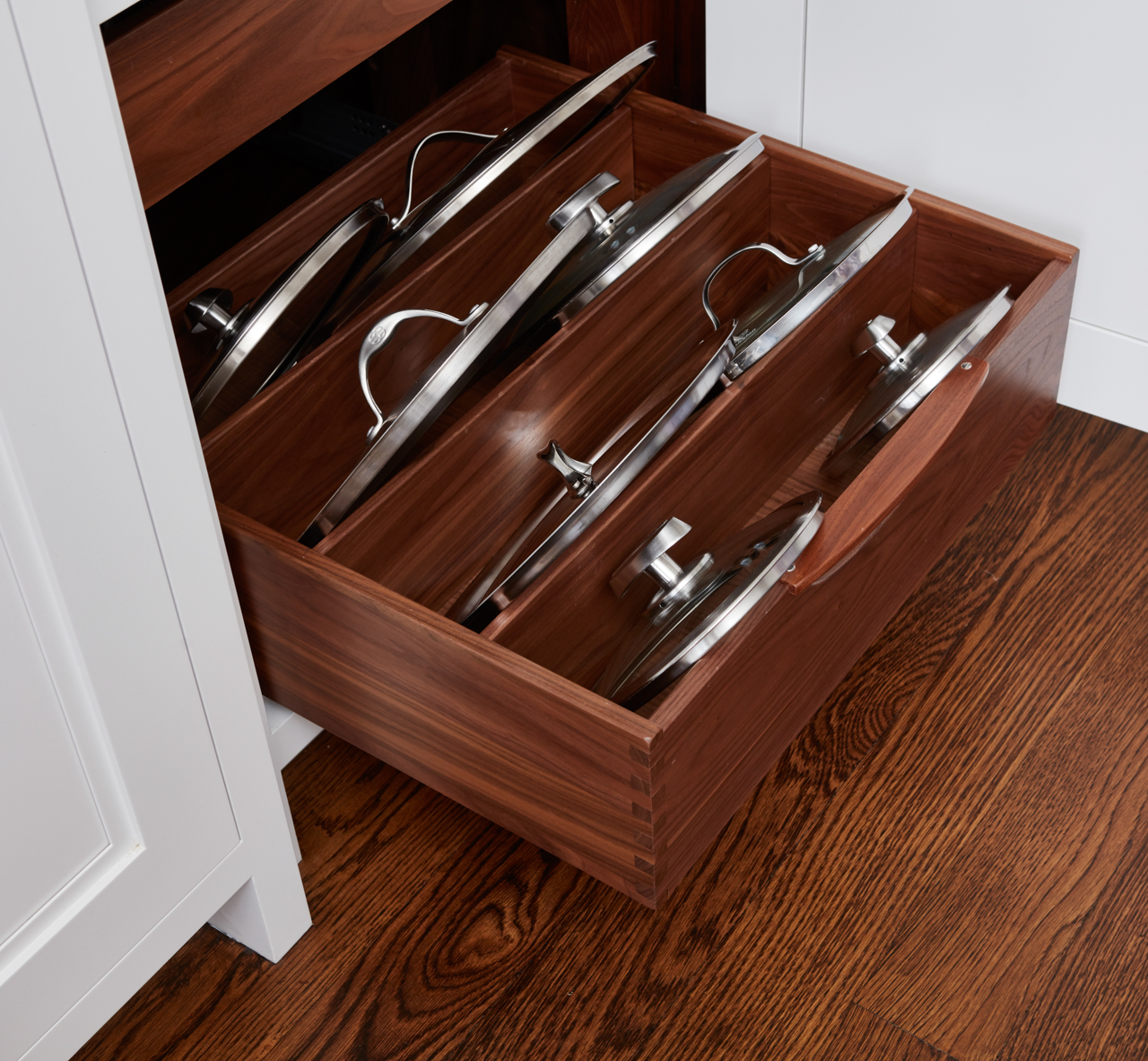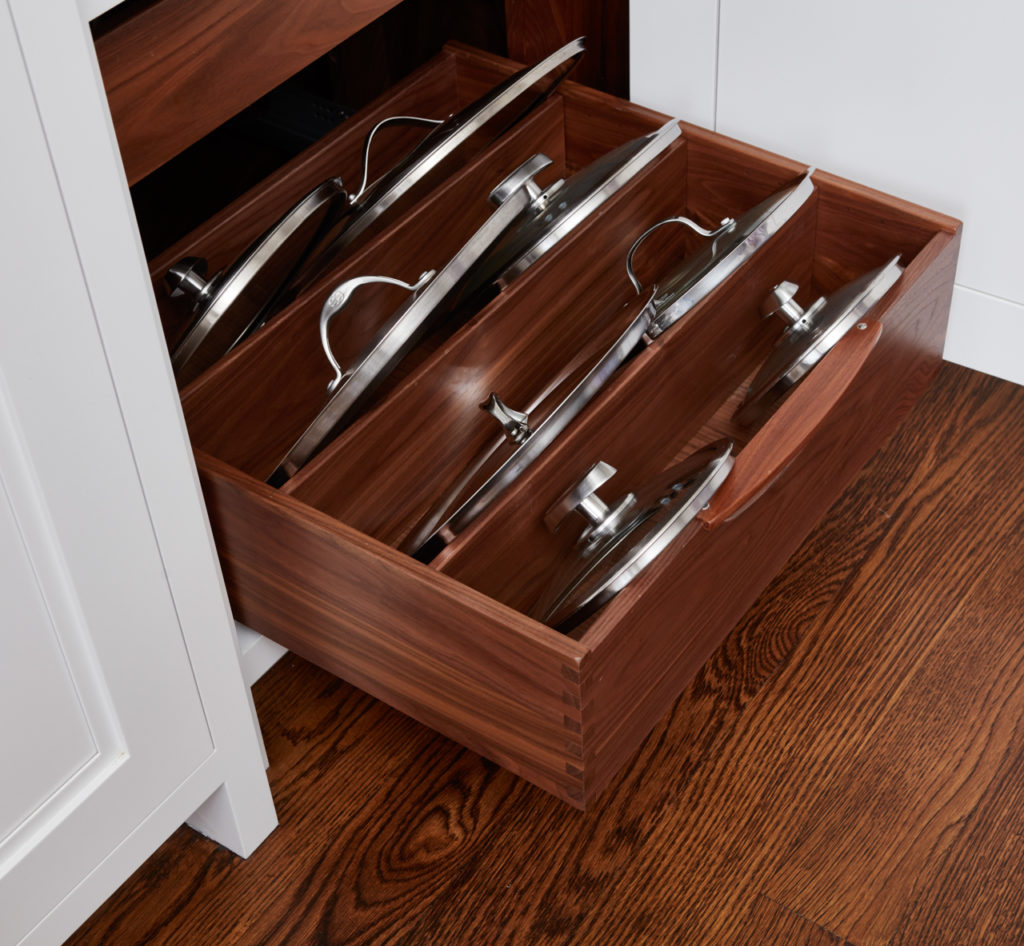 Walnut interior with removable dividers designed to customize lid storage.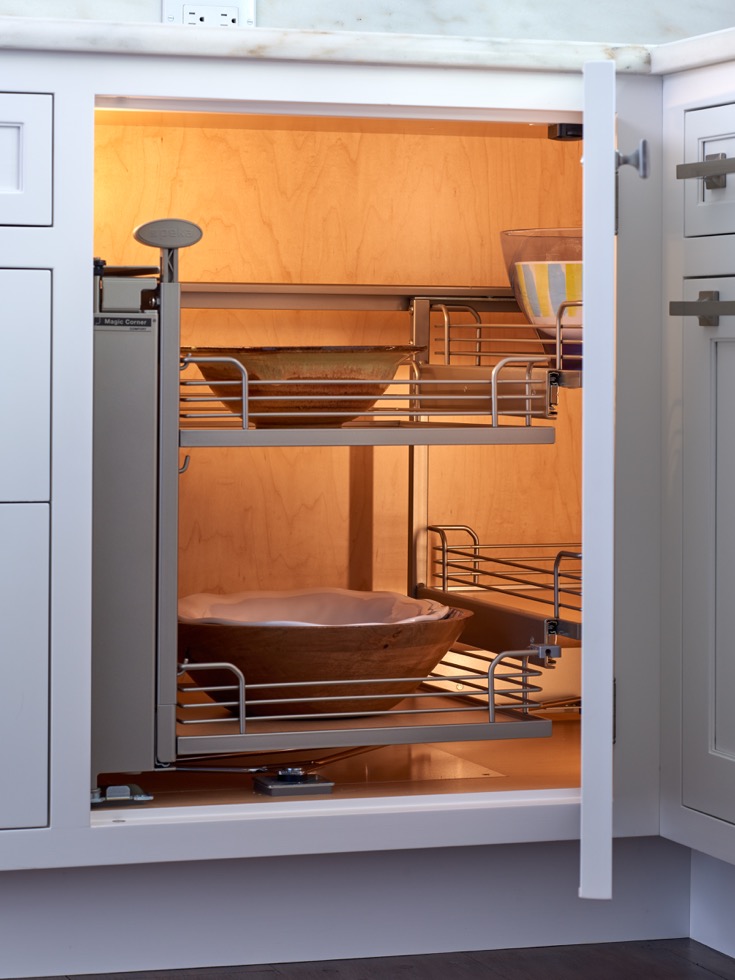 A great solution for a blind corner is Premier's magic corner pull-out – complete with interior lighting.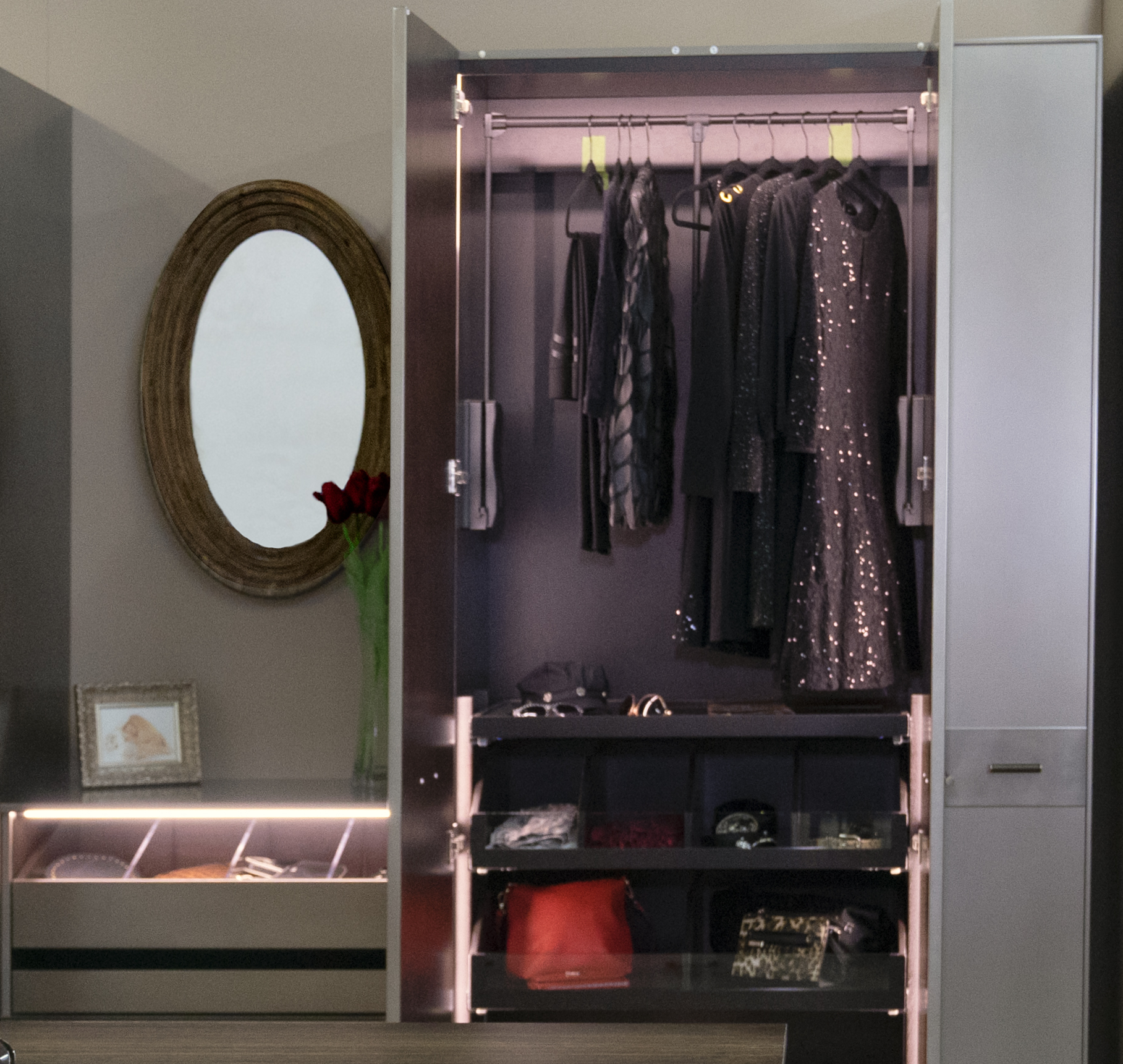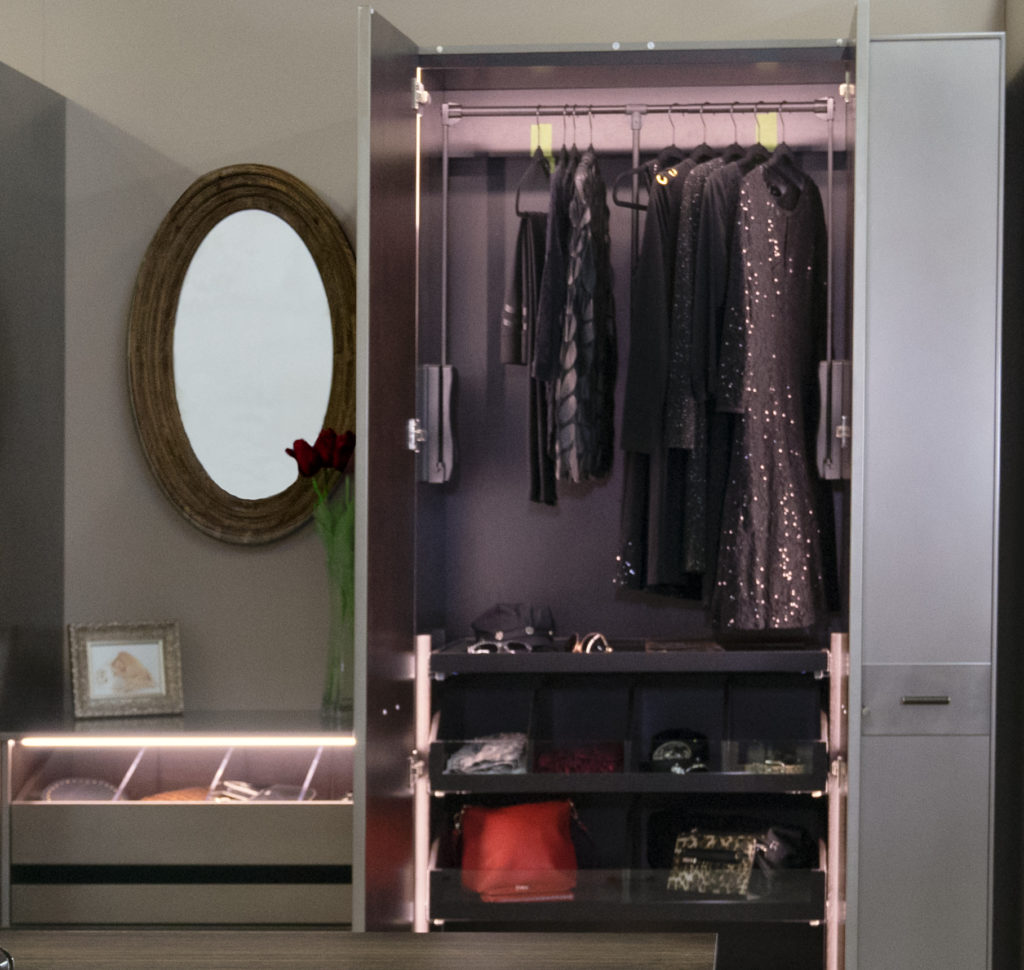 Part of a master suite, Her wardrobe includes a pull-down closet rod and interior lighting.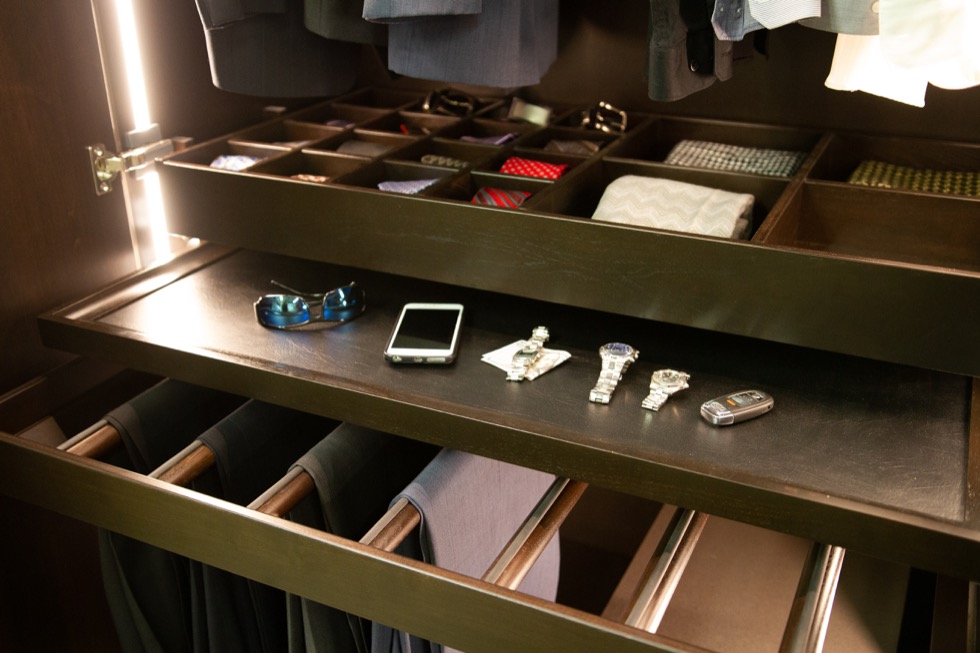 His wardrobe features a variety of pull-out units for everything from ties, belts and scarves, to watches, sunglasses and pants.